Walsall 13A plug
Standard 13A plug with a neon indicator in the back.
In original box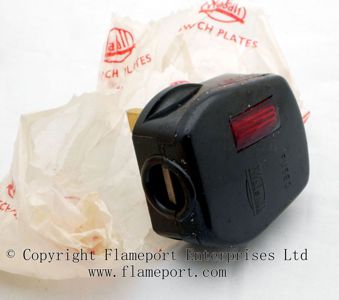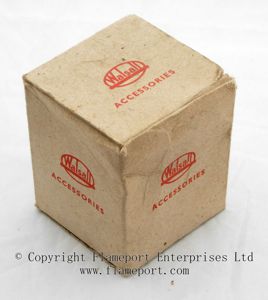 This plug has never been used, and is still in the original cardboard box.
Inside, the plug is wrapped in Walsall branded paper.
External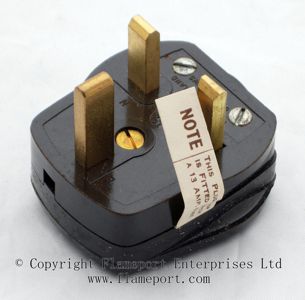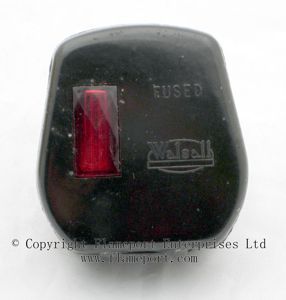 Externally, the plug has a red neon indicator in the top, the 'Walsall' logo and the word Fused.
There is a small paper label which states that a 13A fuse is fitted.
Unsleeved pins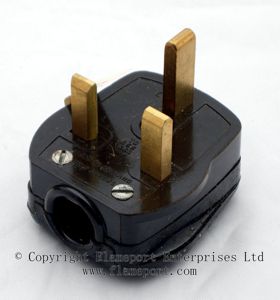 The plug pins are unsleeved, as were all similar plug pins at the time.
Rather unusual is the line pin (left side in this picture), which is smaller than the neutral. This is not correct, as the line and neutral pins should be identical.
The end of the line pin is a slightly different shape.
Inside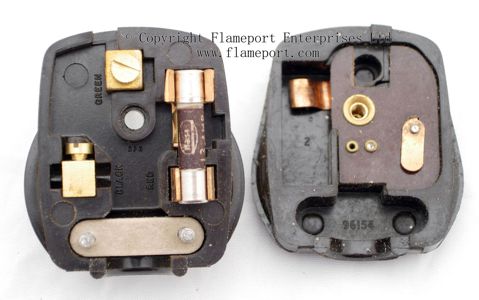 Inside the lid, the neon is held in place by an insulated panel. Two spring contacts provide power to the neon.
The wiring terminals for the line and neutral have the screws horizontal, requiring that the pins and fuse are removed to connect wires to them.
The fuse is a 13A Walsall branded one.
The flex grip is a piece of compressed fibre material with two screws.
Components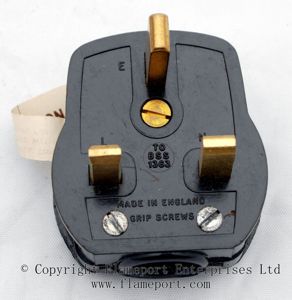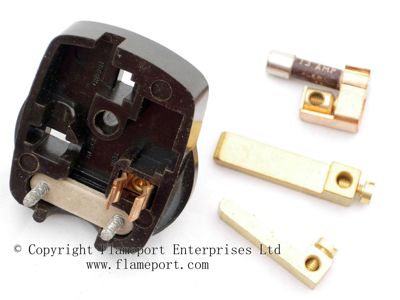 The earth pin, neutral pin and fuse holder are easily removed. The line pin is fixed in place.
Each pin is marked E, N and L respectively.