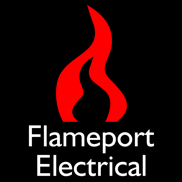 BS1363 Plugs - White WT Empire
Hard white plastic plug with a 2A fuse.
Outside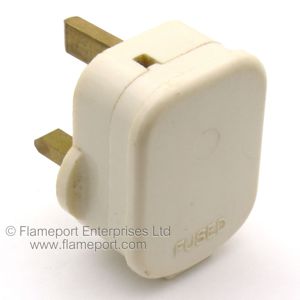 The lid of this plug is plain other than the word 'FUSED'. Made from a hard white plastic, this is the type which would easily break if dropped onto a hard floor.
The solid brass pins are unsleeved, as this plug is at least 40 years old.
A single screw in the centre secures the lid. Two smaller screws are for the flex grip.
Inside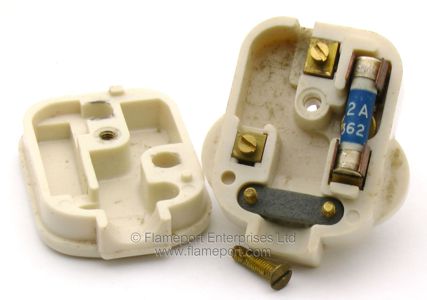 Inside, the flex grip is a flat bar made of a compressed fibre material. The fuse is a rather unusual 2 amp type and is branded MK - obviously not what was supplied with the plug.
Terminals are marked L N E and additionally by colour - Red, Black, Green. As these colours were not used in flex from the early 1970s onwards, this plug is 1960s or earlier.
Pins and Text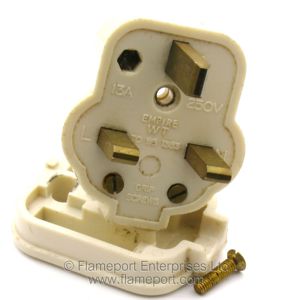 13A 250V
Empire WT TO BS 1363
Pins are identified with L N E and the smaller screws with GRIP SCREWS