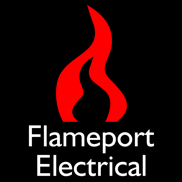 BS1363 Plugs - Unbranded white plug
Model No. 641.
Outside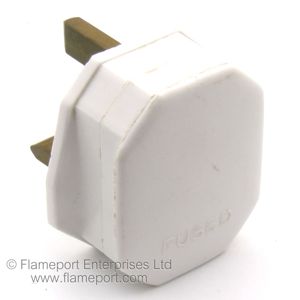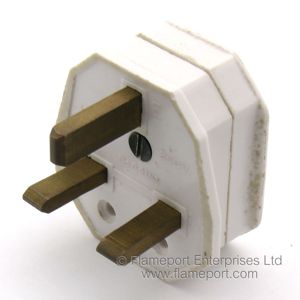 Only identified by the work FUSED on the lid, the manufacturer of this item remains a mystery.
Plug pins are unsleeved, so this plug is at least 30 years old, sleeved pins being instroduced in 1984.
Inside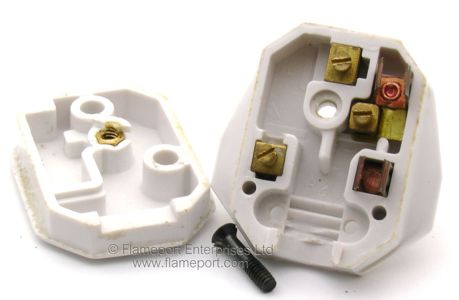 Both the flex frip and fuse are missing. Pins are marked L N and E. The only other mark is the number 28, upside down just above the flex grip area in the base.
The lid is secured with a single screw, black in colour.
Pins and Text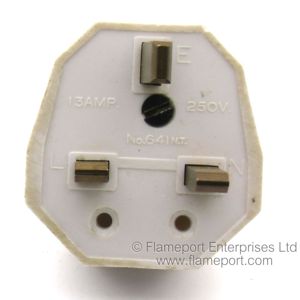 13 AMP, 250V, No.641, NT
NT probably for Non Track.