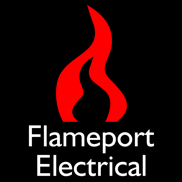 BS1363 Plugs - Brown Bakelite MK
Hard brown bakelite with solid brass pins. Pictures and text provided by Loz Pavier.
Outside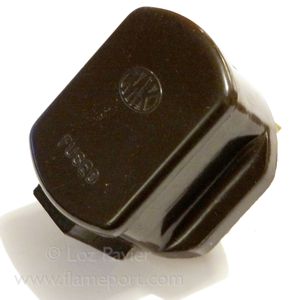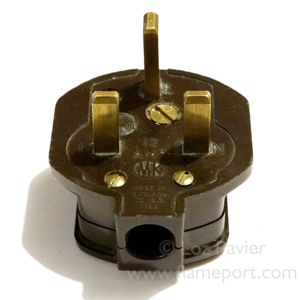 One of the more common vintage plugs, a brown bakelite MK model.
This type has wider flanges to prevent finger ingress to the pins.
Inside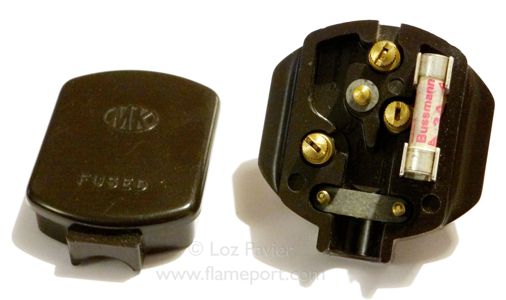 This item has been fitted with a much more modern fuse, indicating it has been in use in the last few years. The terminals being denoted with 'Red, Black and Green' however indicate that the plug hails from before 1969, when flex color codes changed.
The terminals are the wrap around type, still used by MK today. The cord grip here is compressed card, today a self-gripping type is used by MK.