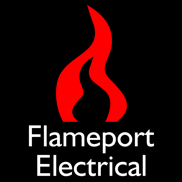 BS1363 Plugs - Bright yellow LEGRAND bendy plastic.
An almost fluorescent yellow plug with sleeved pins.
Outside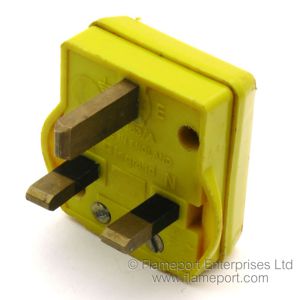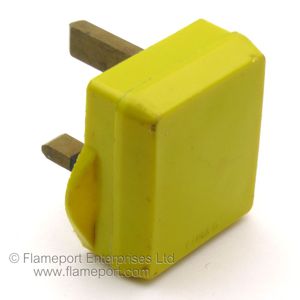 This fairly recent plug is made from bright yellow flexible plastic and has sleeved pins.
The lid has the word 'Fused' in small text along the bottom edge.
Inside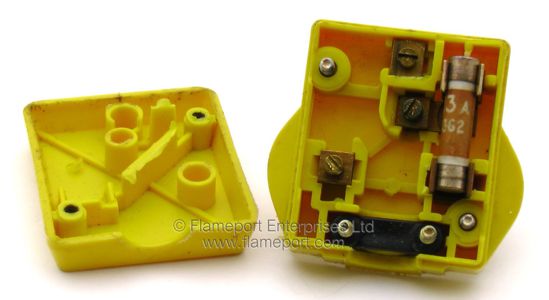 A BS1362 13A fuse is fitted, brown in colour.
The flex grip is a black plastic bar fixed with two screws from the outside of the plug.
The lid has circular mouldings which fit over the three terminal screws, and is fixed to the base with two screws at opposite corners.
Terminals are identified with L N and E moulded into the plastic base.
Pins and Text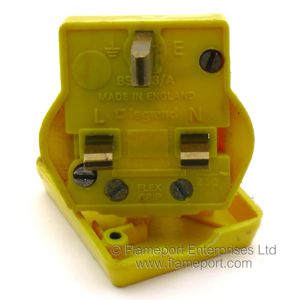 Pins are marked E L and N, the earth pin also has the earth symbol.
Flex grip screws are also identified, and the rating of the plug is shown as 13/250 with the AC symbol (13A, 250V).
BS1363/A, MADE IN ENGLAND, Legrand