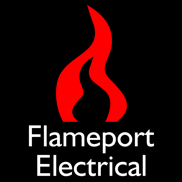 Electrical Theory and Regulations
This section contains information of electrical basic principles, wiring regulations, circuit design and more. As with the main Electrical section, this is applicable to the UK and UK wiring regulations. Other countries will be similar in many respects, but there will be important differences in some areas.
Contents
AFDDs - Arc Fault Detection Devices, with emphasis on their availability and use in the UK
Basic Principles - Basic principles of electricity and electrical installations
Circuit Breakers - What's inside circuit breakers or MCBs, explanations of various types and different applications
Earthing & Bonding - Earthing, main protective bonding and supplementary bonding explained
Electric Lighting - Electric lighting in various forms, how they work and where they are used
Fuses - Fuses of various types explained and demonstrated
RCDs & RCBOs - Redicual Current Devices including RCDs and RCBOs

Most recent update - 11th May 2019
NEW Loop Impedance and Fault Current - Earth loop impedance, external and total impedance, plus fault current and how it relates to the choice of circuit breaker type.

Previous update - 17th February 2019
AFDDs Arc Fault Detection Devices - Arc fault detection devices from a UK perspective, also known as AFCIs - Arc Fault Circuit Interrupters - in other countries.
Circuit Breakers MCBs - Circuit breakers, also known as MCBs or miniature circuit breakers.
Residual Current Devices, RCDs - Residual current devices, or RCDs and the combined MCB and RCD known as an RCBO.
Fuses - Explanations of various types of fuses and demonstrations of how they work.
Initial Look at AFDDs Part 1 - A look at an Eaton 3 module AFDD and various basic tests done on it.
Initial Look at AFDDs Part 2 - In this second part, further tests are done with the Eaton AFDD including overvoltage.
Initial Look at AFDDs Part 3 - The thid part considers various BS7671 regulations and other materials from several manufacturers of AFDDs.
AFDD Documents and Marketing Materials - A selection of documents from various manufacturers of AFDDs and others.

Older update - 4th August 2018
Types of Circuit Breakers, B C D K and Z - Circuit breakers or MCBs and why there are different types are such as Type B and Type C. Covers the three most common types plus two others.

This section contains 25 pages of information.