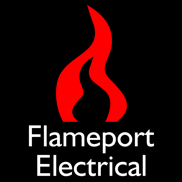 BS1363 Plugs - WG brand cracked and broken
White base with discoloured yellowed lid.
Outside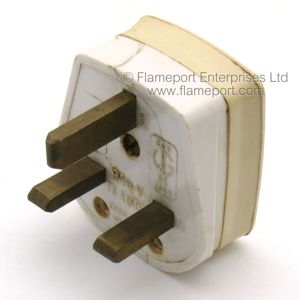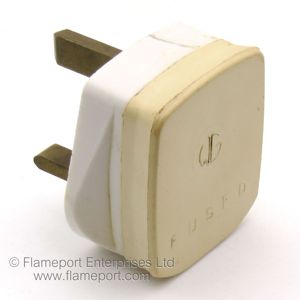 The base and top of this plug are made from different plastics. The base is much harder and has remained white. The top is a softer material and has yellowed significantly.
Lid has the WG logo and FUSED.
Pins are unsleeved. The white base has several large cracks probably caused by dropping the plug onto a hard floor.
Inside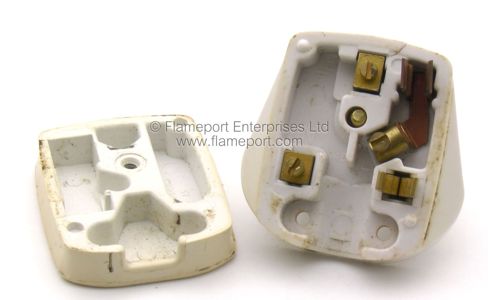 The flex grip is missing - this would have been a flat bar fixed with two screws. The fuse is also missing.
The interior of the lid has not yellowed at all, suggesting the yellow was caused by exposure to sunlight.
Pins and Text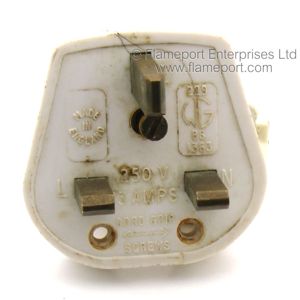 Made in England, 229 WG BS1363, 250V, 13 Amps.
Cord grip screws are marked, and pins are identified with E, L and N.