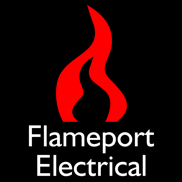 Electrical Equipment Repairs
Several examples of older electrical equipment and devices which have been saved from destruction by repairing them.
A few modern items are repaired, mainly where the repair is simple and quick to do. Unfortunately, much modern equipment is economically unrepairable as it is cheaper to simply buy another one.
IMPORTANT: Although these videos show the repair and refurbishment in some detail, they are NOT 'how to' videos as a fair amount of the process has been left out or abbreviated.
Contents
Burgess Bandsaw - Total teardown and subsequent reassembly of a 1970s Burgess BBS-20 bench top bandsaw
Claude Lyons Variac - Repair of an old Claude Lyons 8A variable transformer from the 1960s
Electric Clocks - Electric mains powered wall clocks
EMI Fan Heater - Repair and refurbishment of an old EMI Gramophone Company electric fan heater
Modern Repairs - Various modern pieices of electrical and electronic equipment are repaired
Sega Mega Tech - Video and photos of a 1989 Sega Mega Tech System arcade machine
Tauco DP220 Bench Drill - Refurbishment of a 1942 Tauco (Delta) DP220 bench drill

Updates
Most recent update - 17th November 2018
NEW Illuminated Globe LED Conversion - An illuminated globe is converted from a 15W SES incandescent to a 2W G9 LED lamp, a new switch and lead are also fitted.

Previous update - 6th August 2018
Garden Light LED Conversion - Two older type garden spike lights are repaired and converted from the original tungsten filament lamp to cool white LEDs.
Dimmer Switch Modifications - A standard 240V AC dimemr switch is modified so that it provides an extra undimmed output as well as the normal dimmed one..

Older update - 4th August 2018
Sega Mega Tech Documents - Sega Mega Tech user manual, instructions and Hantarex monitor service manuals.

This section contains 34 pages of information. Other items will be added as and when they are repaired.