BS1363 Plugs - MEM Delta
A small 13A plug made from hard white plastic.
Outside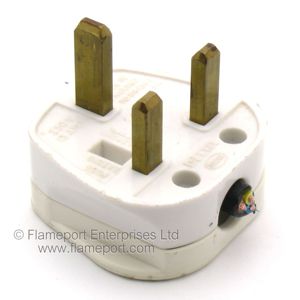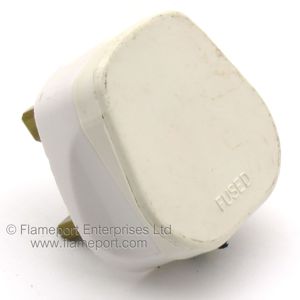 This plug is one of the smaller designs, the limit on size being the minimum space between the pins and the edge of the plug.
Made from brittle white plastic, this has unsleeved pins and the word FUSED on the lid.
The lid has yellowed compared to the base, as this is made from a softer plastic.
Inside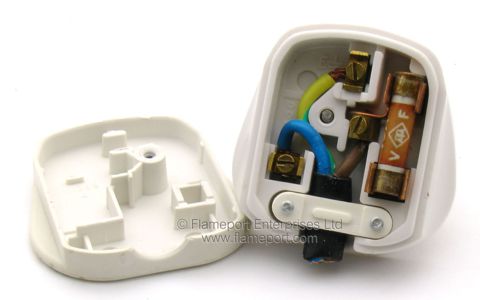 Inside, the remains of an old flex is still connected to the pins, with the earth wire partially out of the terminal.
A 13A VF fuse is fitted.
Flex is secured with a white plastic strip at the lower edge.
Plugs should not be left with wire connected like this, as if inserted into a socket, the bare ends would be a seriuos hazard.
Pins and Text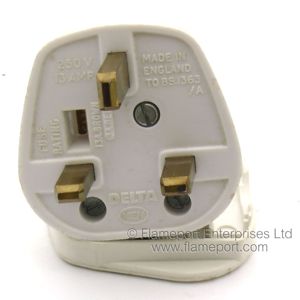 The back is marked 250V, 13AMP, MADE IN ENGLAND TO BS1363/A.
The Delta and MEM logos are located between the flex grip screws, and there is a small window to allow the fuse colour to be viewed without removing the lid. 13A Brown, 3A Red.
Other fuse ratings are available, but 3A and 13A are by far the most common.