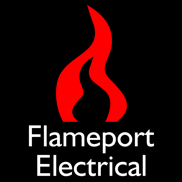 Electrical Testing
This area has subsections on electrical installation testing, testing of fixed appliances such as immersion heaters, various types of test equipment and how to use it. As with the other electrical sections, this is intended for the UK, although procedures in many other countries will be similar.
Contents
Fixed Equipment - Electrical testing of fixed equipment such as immersion heaters
Installation Testing - Installation testing for electrical circuits in UK installations
Test Equipment - Various types of electrical test equipment and how it is used

Most recent update - 11th May 2019
NEW Clamp Meters Old and New - How to use a modern clamp meter to measure current, plus two vintage examples from Ferranti and Sangamo Weston.

Previous update - 11th February 2018
Capacitors for Electric Motors - Identification and testing of capacitors used with single phase electric motors.

Older update - 23rd March 2017
LPT200 Lamp Parameter Tester - An overview of the LPT200 Lamp Parameter Tester, a power meter designed for lamps and other small appliances up to 10 amps.

This section contains 19 pages of information.