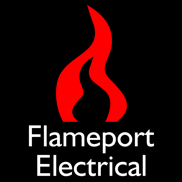 BS372 Round Pin Plugs
Plugs with two round pins.
In this section
Two pin plug as used on a table lamp
Old 2 pin CLIX brand bakelite plug with two cotter pins as the terminals.
Crabtree brass 5 amp socket outlet
Round brass Crabtree 5 amp 2 pin socket outlet in original box.
Small wooden two pin plug
Early example of a small two pin electrical plug made from wood, rear entry flex, brass pins and a fibre disc.
Wooden 2 pin side entry plug
Circular electrical two pin plug made from wood with side entry flex and two brass pins.
Two Pins
These two pin plugs are unpolarised, meaning they can be inserted into the socket either way round. There is no provision for any earth connection.
Although similar in size to the three pin BS546 plugs, the pin spacing is different, making it impossible to use one of these two pin plugs in a 3 pin socket.