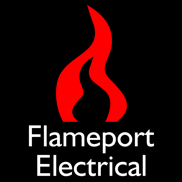 BS1363 Plugs - Brown MK Switched
Brown MK plug with built in switch. Pictures and text provided by Loz Pavier.
Outside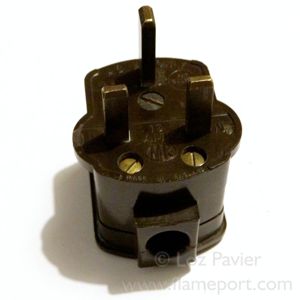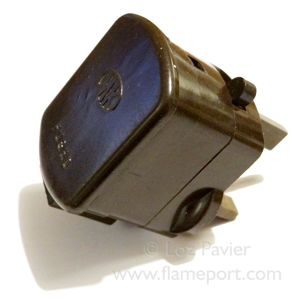 An older style of an MK Switched Plug. This example is in good condition however does show the odd chip in places.
This would match the early brown Bakelite sockets provided without switches in many houses. The brown version was somewhat allegedly cheaper than the ivory one.
Inside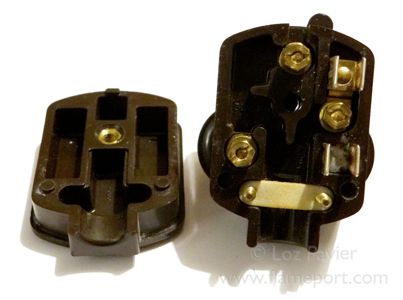 We know this one is older as it is built on the design of the first MK plugs, where the side finger flanges were narrower than the later examples.
The terminals are on a nut/washer system and are very fiddly to rewire, requiring the use of a small spanner.