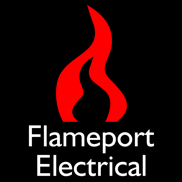 Electrical Wiring Regulations, BS7671
This section contains information on the various versions of BS7671, including the latest 18th edition effective from January 2019.
Contents
17th Edition - Wiring regulations, BS7671:2008 17th Edition and subsequent amendments
18th Edition Update - UK wiring regulations, BS7671:2018 18th Edition effective from January 2019
Selected Subjects - Selected subjects from BS7671 Wiring Regulations, applicable to electrical installations in the UK

Most recent update - 13th December 2018
NEW Zones for Concealed Cables in Walls, BS7671 Wiring Regulations - Prescibed zones for cables concealed in walls as specified in BS7671 Wiring Regulations, previously known as Safe Zones.

Previous update - 9th December 2018
Select topics from BS7671 Wiring Regulations - Videos and other articles on selected topics from BS7671 wiring regulations.

Older update - 17th November 2018
BS7671:2018 Section 722 Electric Vehicle Charging Installations - A look at Section 722 of BS7671:2018 covering electric vehicle charging installations and options for the type of earthing.

This section contains 16 pages of information.