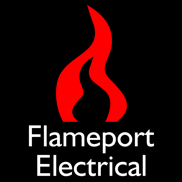 BS1363 Plugs - MK Durable Rubber Cased
Large MK plug with rubber outer covering.
Outside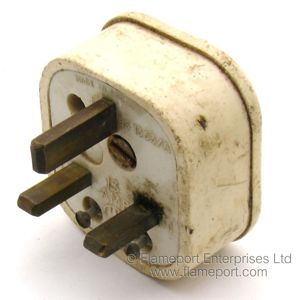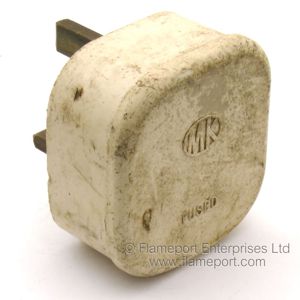 This rather grubby MK plug has a rubber outer cover and a hard plastic inner section. Pins are unsleeved, and there is a chip out of the neutral pin.
This style is designed to be more robust than the all-plastic version, as the outer rubber will absorb some impacts and prevent breakage when dropped.
Cover has the oval MK logo and the word FUSED.
Inside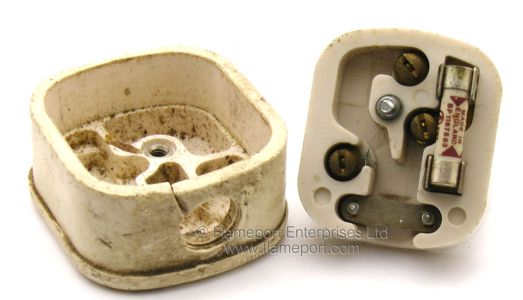 A 13A fuse is fitted, and there are a few strands of wire left on the neutral terminal.
Note the post type terminals, where the wire is wrapped around a post and secured with a screw on top, rather than the more common terminals with a hole in the side.
The cover has a hole through which the flex is passed before wiring - there is a cut in this as someone obviously forgot to put the flex through there and decided to slash the cover rather than remove and replace the flex.
Pins and Text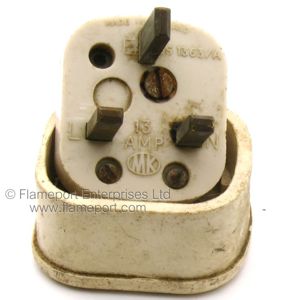 MADE IN ENGLAND, BS 1363/A.
13 AMP
The pins are identified with E L and N letters.
Two screws for th cord grip, and a single large screw to secure the cover.