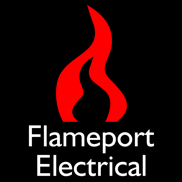 BS1363 Plugs - Ivory Ediswan
Ivory bakelite with EMELEC logo. Pictures and text provided by Loz Pavier.
Outside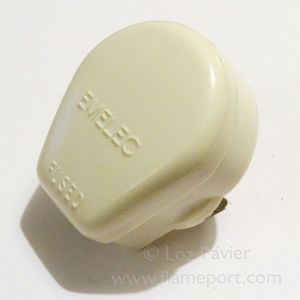 A very early plug in Ivory Bakelite by Ediswan. It is branded EMELEC - East Midlands Electricity Board - and would have been provided by themselves either to a household, on a rental appliance, or made available to buy.
The lid is held on with two screws, both held in place with a paper ring to prevent loss.
Inside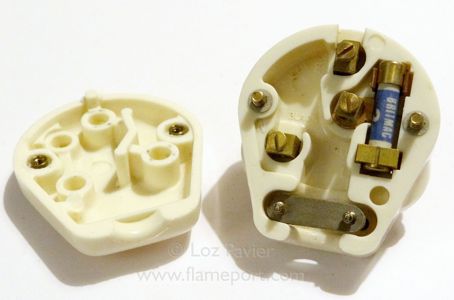 Inside, an early Blue Britmac 3a fuse is fitted into the wraparound fuse holder, which ensures a tight connection. All terminals are identified by Red, Black Green, old flex color codes.
The plug is an aesthetically pleasing rounded shape, however the flanges to prevent finger ingress to the pins, are extremely small.