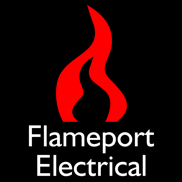 Woolworth brand fuse wire on card
A Woolworths product.
19p ref. 480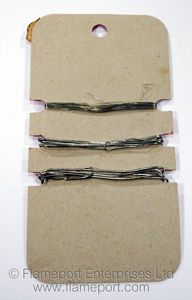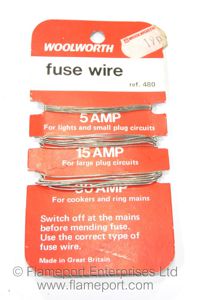 Another 'ref 480' fusewire card from Woolworth, this one is branded Woolworth unlike the other Winfield branded types.
The higher price, Woolworth brand and 'Made In Great Britain' suggest this is a mor recent than the Winfield / Made In England versions.
Three values:
5 amp for lights and small plug circuits.
15 amp for large plug circuits.
30 amp for cookers and ring mains.
Only a small section of the 5 amp wire has been used, the others are still twisted together on the back.