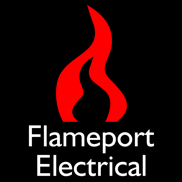 Northmet stamped metal fusewire holder
North Metropolitan Electric Power Supply Company
Front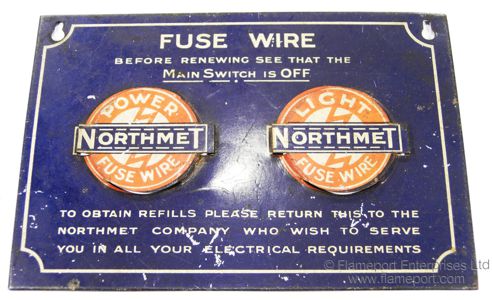 This fuse wire holder is made from stamped sheet metal, and has space for two sizes of fuse wire - 'Power' and 'Light'. Unusually there is no suggestion of the actual rating of wire.
The top corners have small holes to hang the metal plate on a wall, presumably adjacent to the fusebox.
Northmet was a private electricity company based in Wood Green, London.
Wire holder detail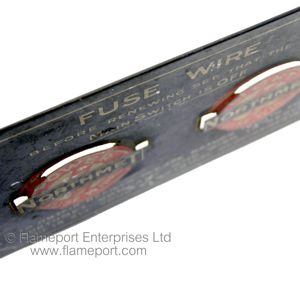 This angled view shows the two raised sections which allow fuse wire to be wound around them.
The sides of the plate are folded to conceal the sharp cut edges.
Back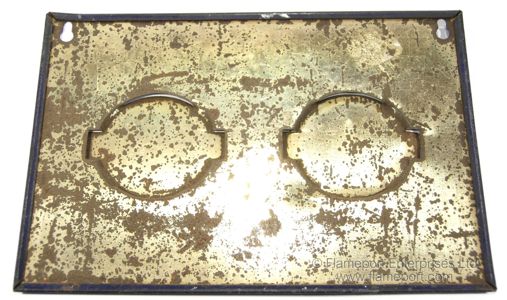 The back is unpainted, originally a golden colour. This example has suffered from corrosion.
The indents for the fusewire are clearly seen from this side, these are partially cut at the top, bottom and sides to form tabs that the fusewire can be wound behind.