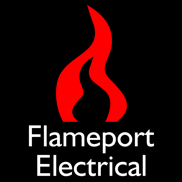 CLANG 15 Amp / 5 Amp three pin triple adaptor
Brown bakelite adaptor with a 15A plug, 15A socket and two 5A sockets.
Sockets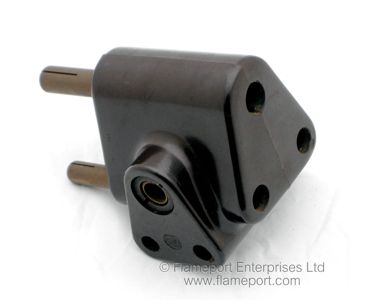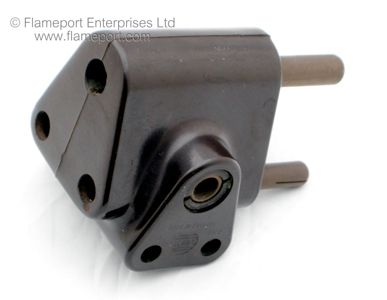 This adaptor has one 15A three pin socket and two 5A three pin sockets.
The sockets are BS546 types, and all of them are unfused.
Both sides have the round Clang logo, Made in England, 5A and 250V marked on them.
Plug Pins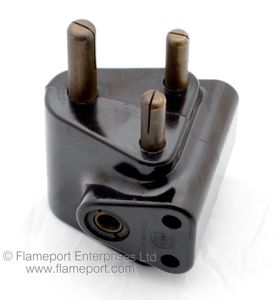 The plug is also a BS546 three pin type, 15 amps.
All of the pins are partially split, which is to provide a better contact with the socket tubes.
Underside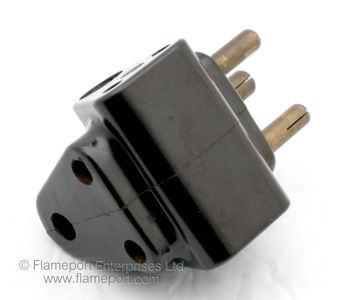 Another view of the socket, pins and the underside of the adaptor.