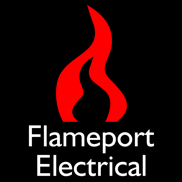 3 way 13A to 15A adaptor
Cube shaped adaptor with 13A sockets and a 15A plug.
Sockets and Plug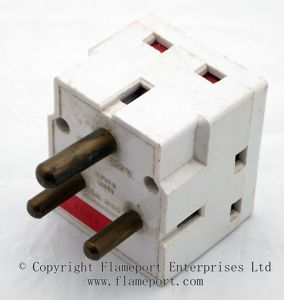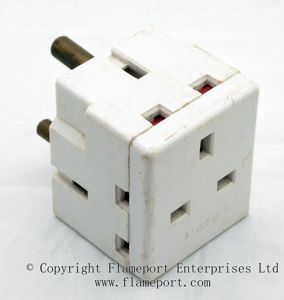 Similar in appearance to cube shaped adaptors available today, this has three 13A sockets.
The difference is the plug - a round pin 15A type.
Text from the adaptor
15 Amp 250 V
LYVIA 5082
A.C. Only
Made in Hong Kong
Round Pins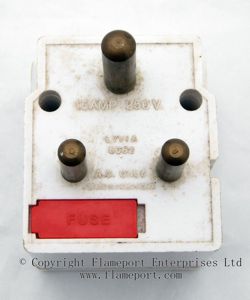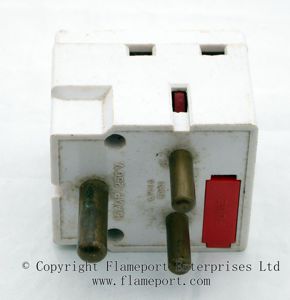 The pins are a BS546 15A round pin type, and such sockets were in common use in homes for several decades after the 13A flat pin type was introduced.
This adaptor would therefore allow appliances with more recent 13A BS1363 plugs to be used in a property with an older BS546 outlet.
15A outlets can still be purchased, and until recently were commonly used for theatre and stage lighting. However it would be extremely unusual to find such an outlet in a modern home.
Fused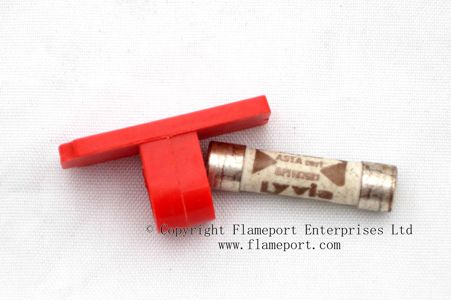 A 13A fuse is fitted. The fuse is the same type as used in 13A plugs, BS1362.
This fuse is the original Lyvia branded one.
The red holder is just a moulded piece of plastic - the actual contacts are in the adaptor itself.
Additional pictures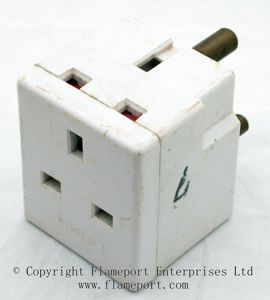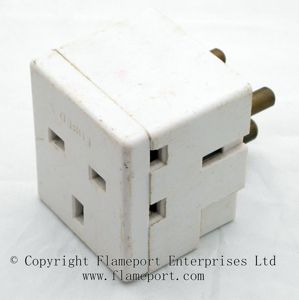 Alternative views, showing the base and the side without a socket.