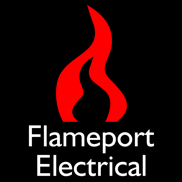 Old Electrical Equipment - ROLLS light switch with backplate
Round plastic surface mounted light switch with square plastic backplate.
Complete switch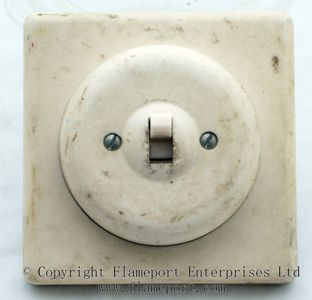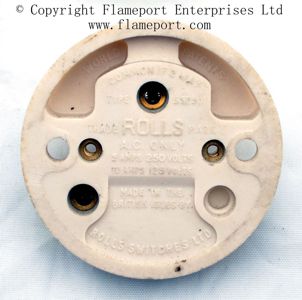 The complete switch. The two screws fix the round cover to the round switch behind.
Text on the back
World Patents Type S5250
Common if 2 Way
ROLLS Trade Mark
A.C. ONLY
5 AMPS 250 VOLTS
Made in the British Isles by Rolls Switches Ltd
Backplate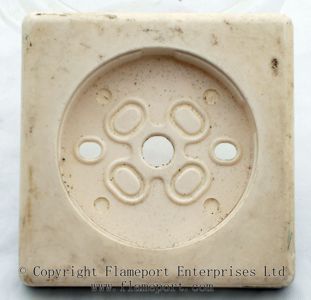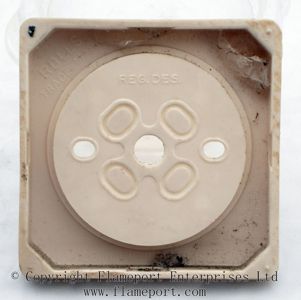 The backplate is moulded plastic with no electrical components at all.
It is held in place by the switch itself - fixing screws for the switch pass through the two holes in the backplate.
The cable entered through the centre hole.
Backplate Text
ROLLS Trade Mark
Type P.B.-1 REG.DES.
Made in the British Isles
For surface wiring, file to size
Internals 1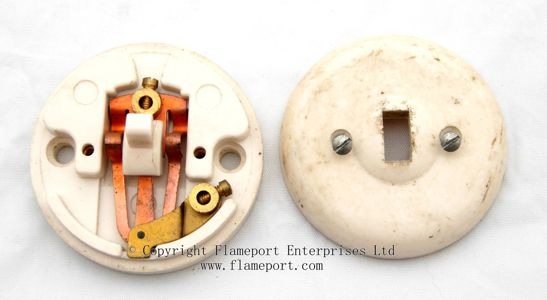 Inside, the simple switch mechanism is completely exposed. Most of these metal parts would be live when power was connected.
Internals 2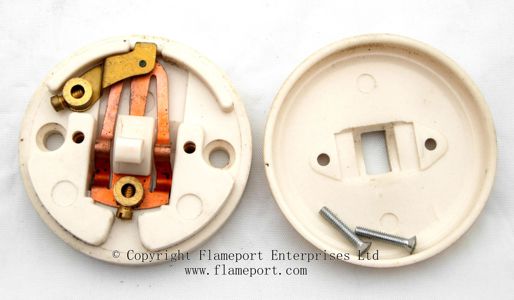 The two larger holes in the back are for fixing screws, and line up with corresponding holes in the square backplate.
The small screws shown secure the cover to the switch.