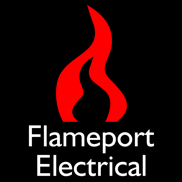 Old Electrical Equipment - MK 2 Way Light Switch
Moulded plastic light switch by MK.
On and Off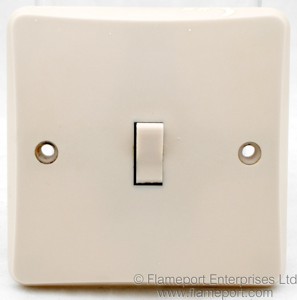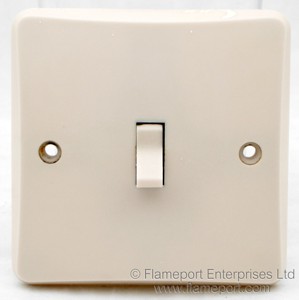 Identical in appearance to the one way switch, this would be used where a light was switched from two different locations.
Rated 5 amps, 250 volts.
Rear Terminals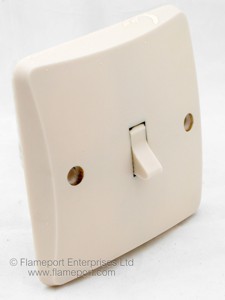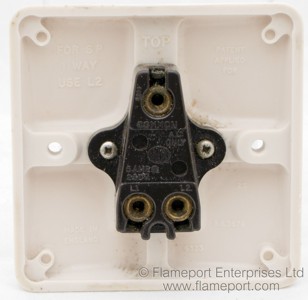 The back has three brass terminals for wiring.
With the switch in one position, terminals Common and L1 are connected. In the other position, terminals Common and L2 are connected.
The back has moulded instructions advising to use L2 in the event of using this as a one way switch.