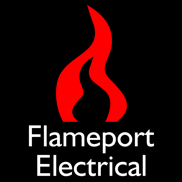 Old Electrical Equipment - MK 1 Way Light Switch
Moulded plastic light switch by MK.
On and Off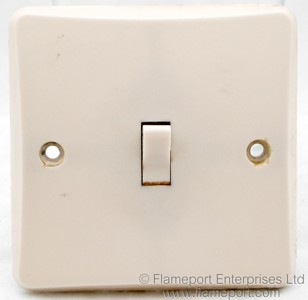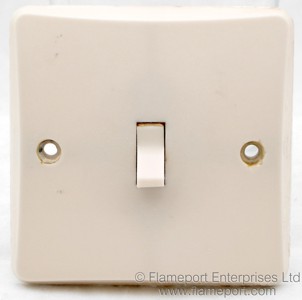 This single moulded plastic switch is probably from the 1970s.
Made by MK, it has two fixing holes in the same spacing and location as modern light switches.
Back Terminals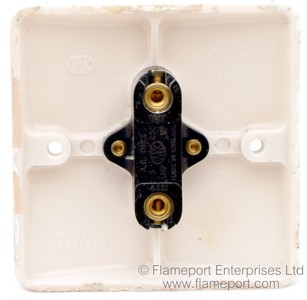 Two terminals, a one way switch.
Rated 5 amps, 250V, AC Only.
Oval MK logo on the back of the plate.