Old Electrical Equipment - MEMERA 3 plastic 4 way fusebox #2
A plastic case fusebox with four 15A cartridge fuses.
Storage Heating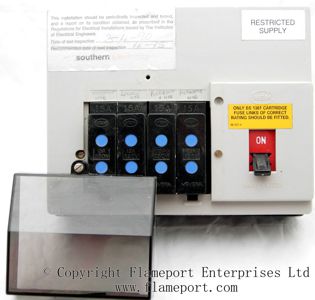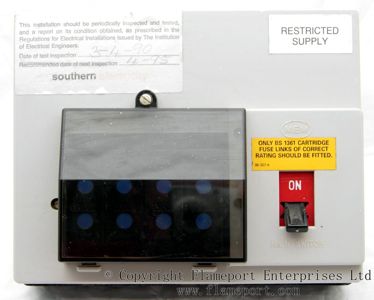 This is another example of the MEMERA 3 fusebox, this time with BS1361 cartridge fuses.
All of the fuses are 15A, and supplied night storage heaters and a water heater.
Note the label stating 'RESTRICTED SUPPLY' indicating this was only energised overnight.
Last inspection April 1990. Next inspection due April 1995.
This was removed from a property in 2013.
Fuses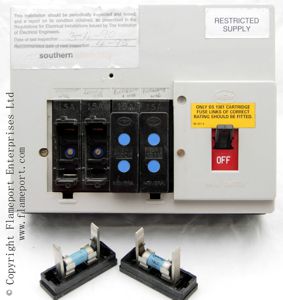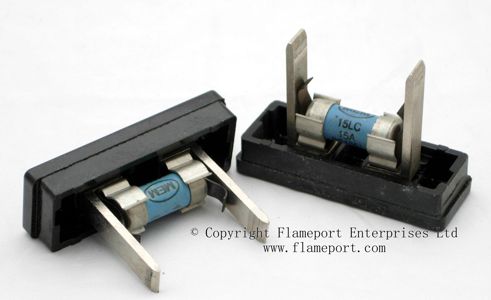 Fuses are blue coloured 15 amp types, and are all MEM branded.
It is likely that these fuses have never been replaced.
From left to right, the circuits are immersion heater, lounge heater, bedroom 1 heater, bedroom 2 heater.
Transparent Cover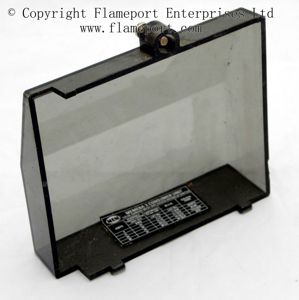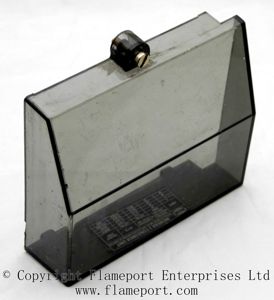 The plastic fuse cover in this example is fixed with a single screw.
A label inside indicates the various sizes of fuse wire, cartridge fuses or MCBs that could be fitted.
Internals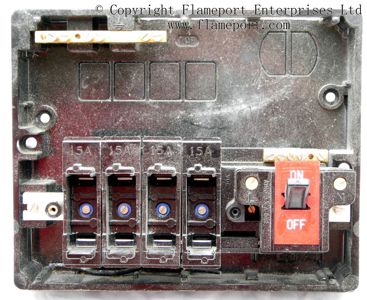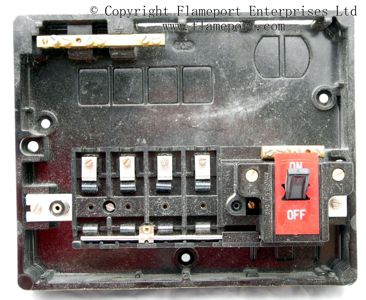 As with the rewireable types, the fuses just pull out, and the shields are fixed with a single screw.
The contacts behind each shield are identical, so that devices of various ratings can installed in any position. In this case, all of the fuses are the same.
The earth bar (top left) is extremely long, and has six wire holes in three groups of two.
The neutral bar above the main switch is also longer than in the example with rewireable fuses.
Chassis - Front and rear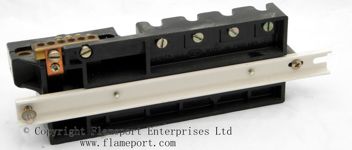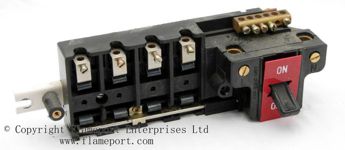 The chassis is fixed with two screws.
One screw must be removed completely and is held in the chassis by a small washer. The other only needs to be loosened, as it fits into a U shaped cutout at the end of the mounting bar.
Chassis - Above and below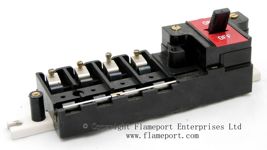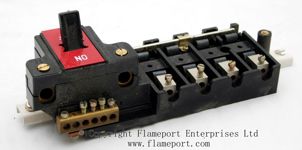 In contrast to the unit with rewireable fuses, the contacts in this one are black, and the mounting frame on the back is painted white.