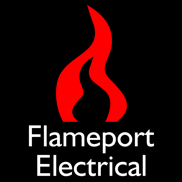 BILL Crown switch with a single rewireable fuse
Metal cased with a single rewireable fuse.
Original condition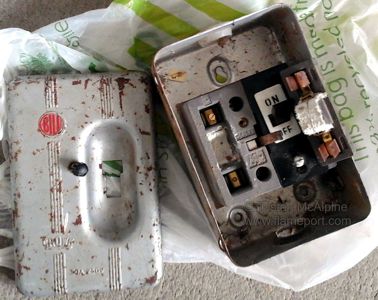 Pictures from Tristan McAlpine who writes:
I recently removed a switch very similar to one shown on your website from a garage in Farnham, Surrey in August 2017. I decided to restore it - photos attached.
The garage is from the late 50s, early 60s and the switch looks to be original to it.
The switch has a single replaceable fuse, complete with asbestos pads, it is rated as 30A, 250V and had numerous dead spiders in it, together with signs of corrosion on some parts.
Repainted and restored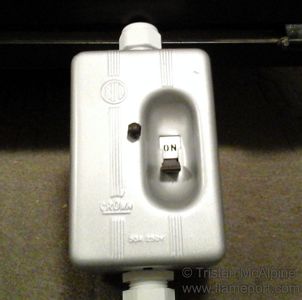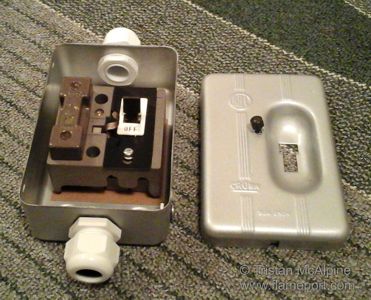 This is externally very similar to the 4 way version.
The insides are in the same brown ceramic, with a larger single fuse instead of 4 smaller ones.