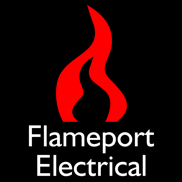 Old Electrical Equipment - Wylex RCD
An old Wylex RCD.
Exposed terminals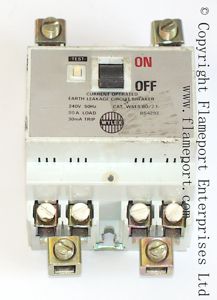 This double pole RCD is dated 1983.
The large metal terminals are completely exposed, and are a hazard, since even when switched off, the supply terminals would still be live.
Device ratings
240V, 50Hz.
30mA trip, maximum load 80A.
Part number WSES80/2 F. BS4293.
RCD with cover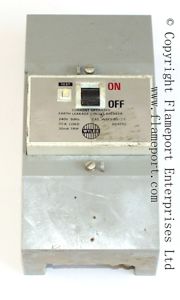 Fitting the cover does conceal the live terminals, however this example has a large section cut away from the grey plastic cover.
Even with cables installed, the hole in the cover is still big enough for fingers to fit through. The live terminals are just 5mm inside that large hacked hole.