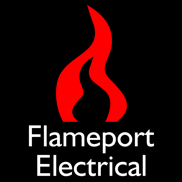 Old Electrical Equipment - MK Fused Spur, List No. 5860
Moulded plastic fused spur, unswitched, with front flex outlet.
Front view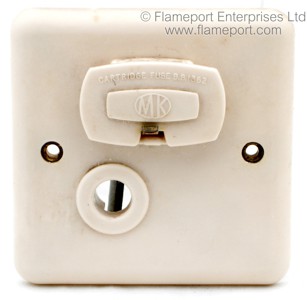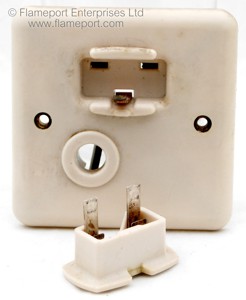 This fused connection unit has a large round hole in the front for the flex. There is no switch - the only method of disconnecting the power is to remove the fuse carrier.
The removeable fuse carrier is held in with a small metal spring tab.
A BS1362 fuse fits into the removeable carrier, most typically 13 amps. This is the same type of fuse as used in BS1363 plugs.
Back view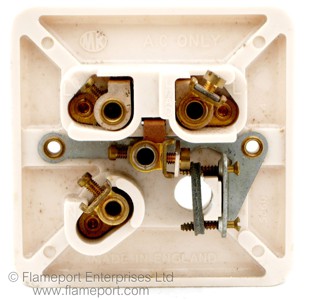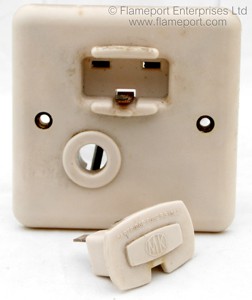 The connection terminals are substantial in size and made from brass.
The top terminals connect to the fuse - line in and line out. Earth connects to the centre terminal, and neutrals to the lower left terminal.
Note the clamp type flex grip behind the hole in the front plate.
Both screw holes in the plate are surrounded by metal, which is connected to the earth terminal. The metal spring clip which holds the fuse carrier in place is also connected to earth.