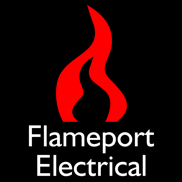 Door Bell Transformer
Smoke without fire?
Not on fire just yet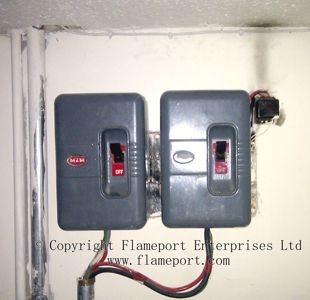 This doorbell transformer has obviously overheated, causing a black mark on the wall and ceiling above.
It was still connected to the mains supply when this photograph was taken - the switches only being turned OFF shortly before.
The MEM fuseboxes are for night storage heaters and the normal light and power circuits. This installation dates from the 1970s when the building was constructed.
Other pictures of these items
Both the doorbell transformer and the MEM fuseboxes can be seen in more detail on their own pages.
Doorbell transformer
MEM 4 way grey metal fuseboxes.