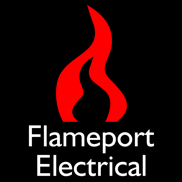 Two different double bayonet adaptors
BG and an unbranded item.
BG brand adaptor
One side has the letters BG inside a six point star. The other side states 'Made in England".
As with most of these adaptors, the red button is pressed for ON, the black button for OFF.
The plug pins are single piece brass items.
BG - Black metal sockets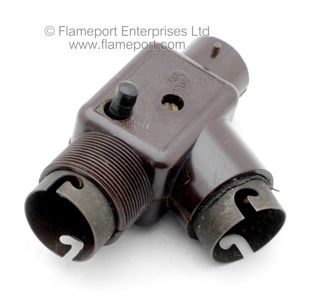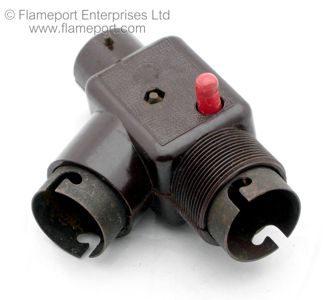 The bayonet sockets are dark coloured metal, one of which has a glue or other sealing residue around the edge.
The shade ring is missing.
Unbranded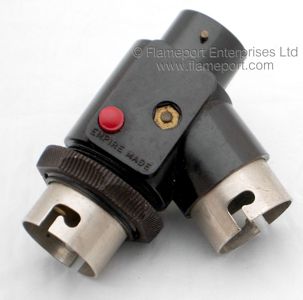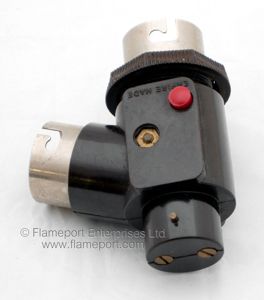 This example has no brand name, and merely states 'Empire Made'.
The plug pins on this one are formed from the heads of two brass screws.
Unbranded - Shade ring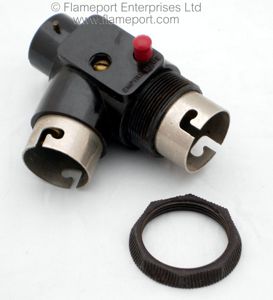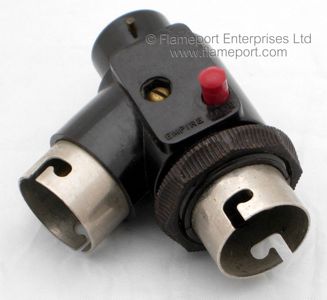 This unbranded item has the shade ring, which is used to secure a lampshade to the adaptor.
Shade rings were frequently lost or broken, as the heat from the lamp made them brittle.