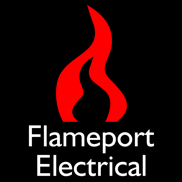 BEEKA branded two way adaptor
Such a thing allows the use of the iron AND the light at the same time.
Switched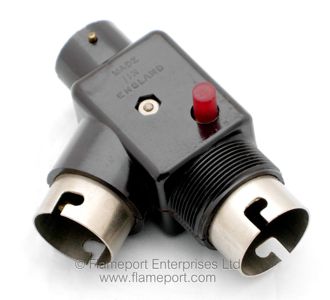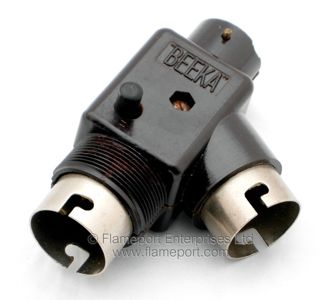 This adaptor plugs into a hanging bayonet light fixture, and provides two bayonet outlets.
The buttons on either side are a switch - pressing the red button turns the switch on, the black button is off.
Only one of the outlets is switched - the one directly in line with the plug. This allows the light to be switched on or off while leaving the side outlet permanently powered.
Internals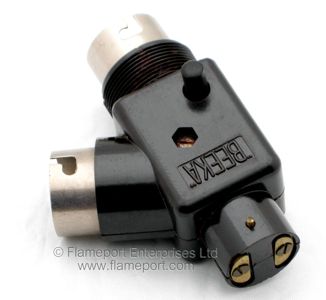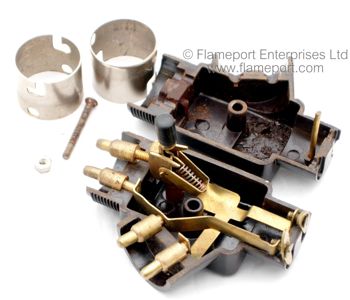 Internally, all the components are made from pressed brass and fit into one of the bakelite mouldings.
The whole thing is fixed together with a single screw.
The threaded section on one of the sockets is for a plastic ring used to hold a lampshade in place - this is missing.
Switch details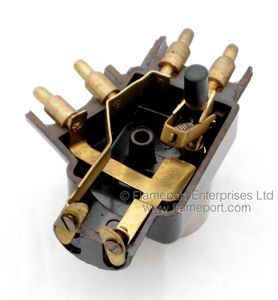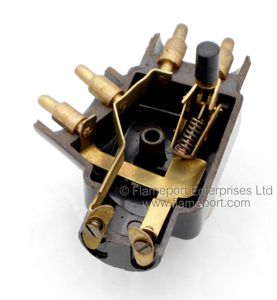 The switch is a sprung type, to reduce arcing at the contacts.
As mentioned earlier, the switch only affects the lower outlet, the side socket is permanently connected.