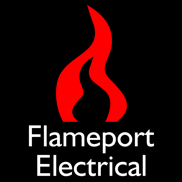 Old Electrical Equipment - Warning labels old and new
Supplier cutout with two fuses, modern warning label and another much older label. Pictures from Darren Jowett.
Dual fuses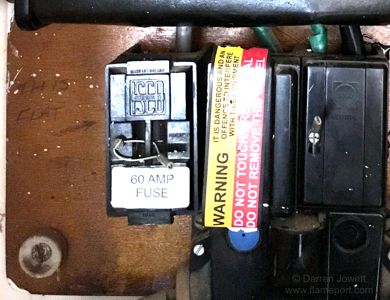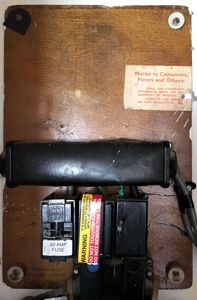 This is a black Henley cutout (right side) with a smaller separate ISCO fuseholder next to it (left side). A junction box has been fitted above both.
This probably supplies two separate dwellings, one fuse for each. Note the pencil writing 'This Flat' to the left of the ISCO fuse.
A modern warning label is fixed over the Henley fuse, with red / yellow colouring. Another paper label can be seen at the top right of the board, this will be many decades older.
Warning label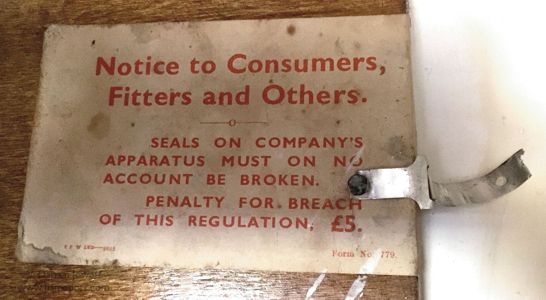 This old label has probably been there for decades.
Notice to Consumers, Fitters and Others.
SEALS ON COMPANY'S
APPARATUS MUST ON NO
ACCOUNT BE BROKEN.
PENALTY FOR BREACH
OF THIS REGULATION, £5.
TFW LTD---9623 Form No: 779.