Old Electrical Equipment - Ferranti Joule meter
Electricity meter measuring in Joules.
Exterior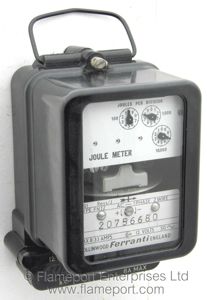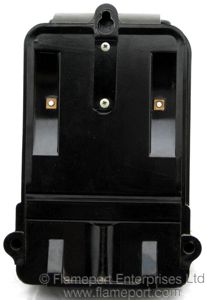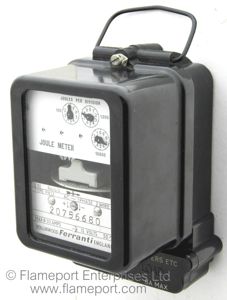 This meter has the same outer casing as many other Ferranti meters, including the small carry handle on top.
The meter is secured to a wall with three screws - one at the top, and two at each side.
Front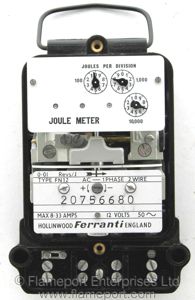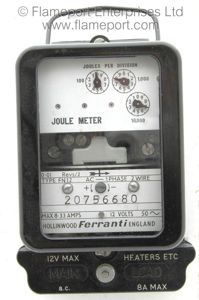 The front has three register dials, although there are positions for six dials.
As this meter registers Joules, it is useless for any pratical applications, since one Joule is a very small amount of energy.
It was probably made for educational demonstration purposes.
0.01 revs/J, Type FN12, AC, 1 Phase, 2 Wire
Max 8.33 Amps, 12 Volts, 50 Hz.
Hollinwood Ferranti England
Serial number 20756680
Covers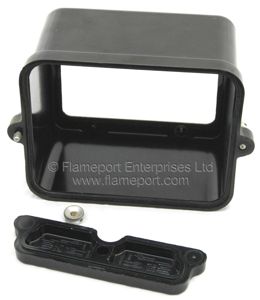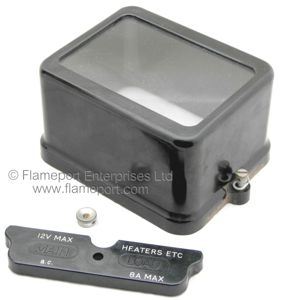 The front cover has a single glass window, and is secured with two screws.
The terminal cover is secured with a single nut. All of the fixings have holes for sealing wires.
The white printing is specific to this meter, as it is rated to a very low 12 volts AC and only 8 amps.
Wiring diagram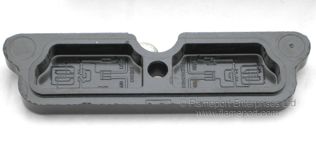 The terminal cover has wiring diagrams on the reverse, for both credit and prepayment options. This is probably a standard moulding used on many different meters.
Terminals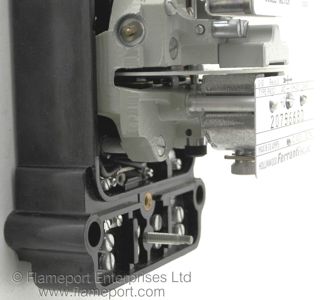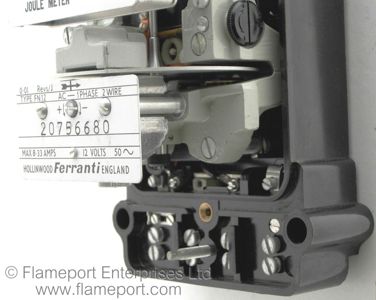 Connection terminals are the usual two screw variety, and are in the standard arrangement L-N N-L.
Register and disc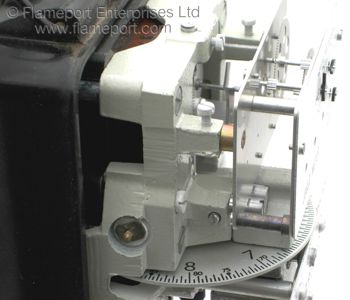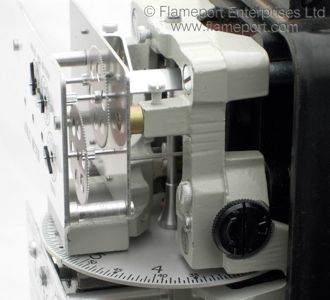 Only three dials are fitted, making the gear mechanism behind the dials very simple.
Side view
This meter is shown working with a small 50 watt load. View video on Youtube.