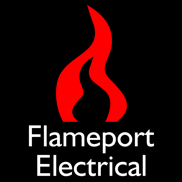 Old Electrical Equipment - MEM socket outlets
Sockets made by MEM.
Single socket outlet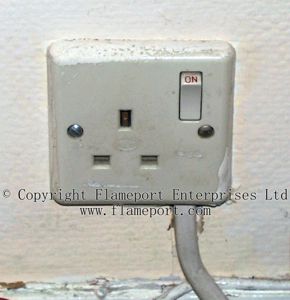 A single socket outlet with switch. Note the central MEM logo.
The cable below the socket is not the supply. The supply is via MIMS cable concealed in the wall, and the white cable to the bottom right is a spur to another socket nearby.
The socket is covered in emulsion paint, and at the bottom edge of the picture you can see the skirting board which has another cable clipped to it.