Old Electrical Equipment - MK Double Socket and Surface Box
Double unswitched socket outlet and moulded backbox.
Complete unit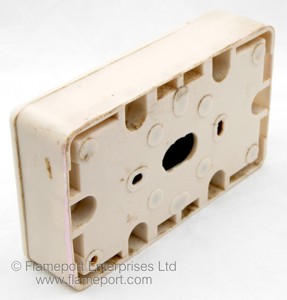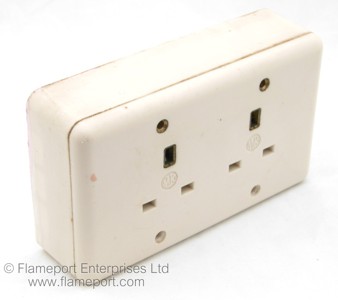 This is a moulded plastic surface mounting socket with backbox.
Two socket outlets, unswitched. Both have the oval MK logo inside a recessed circle between the holes.
The backbox is complete, other than a hole in the centre where the cables entered from inside the wall.
Opened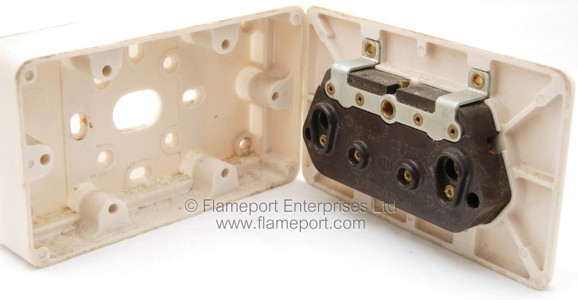 This type of box is no longer available - it has 6 threaded holes for the socket. The top and bottom pairs are used with this socket - modern equivalent boxes do not have these.
The hole at each side edge is the same pattern as sockets made today.
Box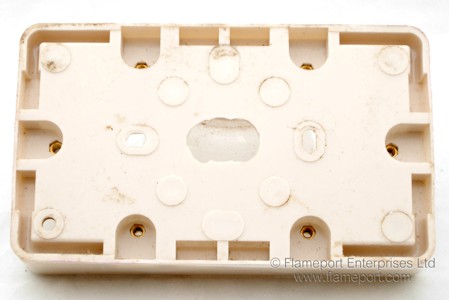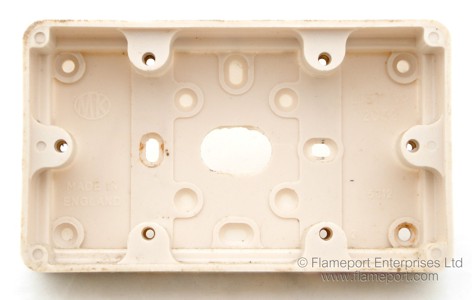 Most of the knockout holes in the back are complete.
This was fixed over a flush mounted single metal box using the two smaller holes either side of the central cable entry.
This is a quick way to convert a single to a double.
Today, specific converter sockets are available for this purpose, which are considerably slimmer than this example.
Socket Terminals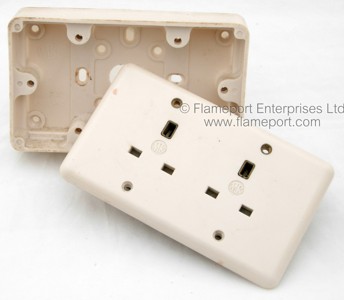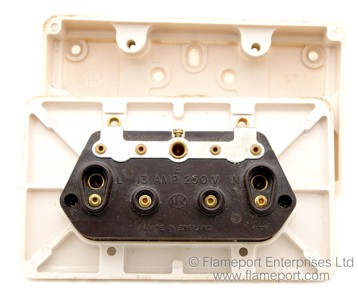 Both sockets are formed from a single moulded piece, with the single L terminal at the left, N on the right, and E top centre.
The top two fixing screws are connected to earth - the lower two are not.
13 AMP 250V. Made in England.
Part numbers: socket plate 6727, brown socket back moulding 6726, backbox 2032.
Front view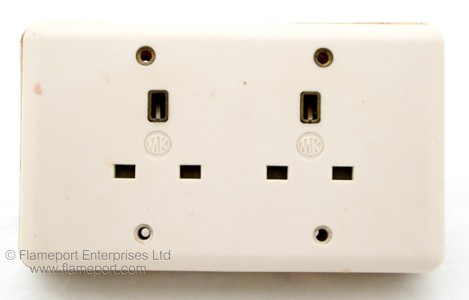 This socket could alternatively be flush mounted, using a double metal box recessed into the wall.
As with the plastic box, the 6 lug metal boxes are no longer made - modern ones just have the two fixing holes, one at each side.
Note the earth holes (top) which have the metal contact extended forward to be flush with the front plate.