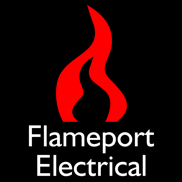 BICC Stretchiflex
Stretchiflex Coiled Mains Lead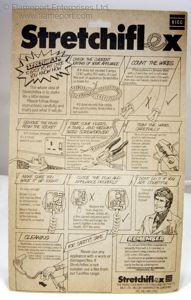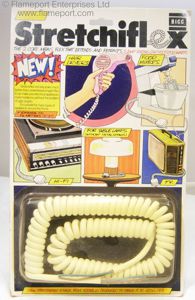 This is a length of two core coiled flex still in the original packaging from the late 1970s.
Designed to replace the existing flex on a variety of appliances, this is permanently coiled to allegedly prevent tangles.
Anyone who has used a telephone with a coiled handset cord will know that coiled cords encourage tangles, rather than prevent them.
Two core, 3 amps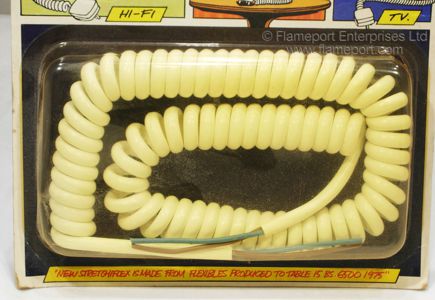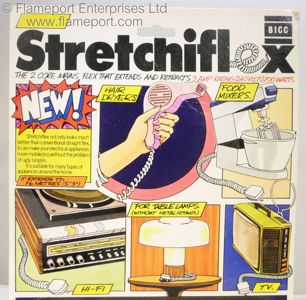 Rated at only 3 amps and with only two cores, this flex would have been severely limited in use, suitable for double insulated low power items only.
Installing it would involve not only fitting a plug to one end, but also opening the appliance, removing the old mains lead and connecting this new one.
Perhaps why this example was never used, and was left in it's now yellowed plastic packaging.