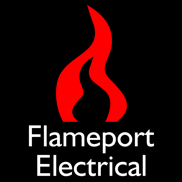 MK Clock Connector
Pale cream coloured three pole connector.
Flush mounted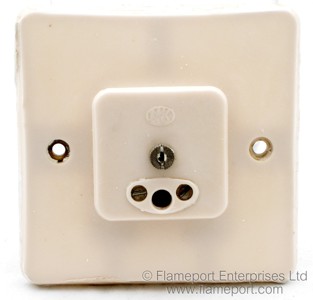 This is a three pole flush mounted clock connector. The plate is designed to be fixed to a recessed metal box.
The top centre connection is earth, the others are line and neutral. Note the earth connection extending to one of the fixing holes - this ensures the earth is also connected to the metal box in the wall.
Plug and Socket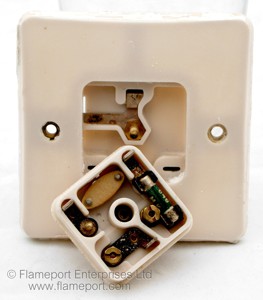 The plug has three flat horizontal blades, line and neutral at the lower corners, and earth at the top centre. The corresponding L&N slots in the plate are recessed to prevent accidental contact. The earth is exposed, and also connects to the centre threaded post for the fixing screw.
The plug contains a BS646 cartridge fuse, and has an oval flex grip secured with two small screws.
The plug is secured in the socket with a knurled nut in the centre.
This example, like many other items featured, has traces of white emulsion paint on it.