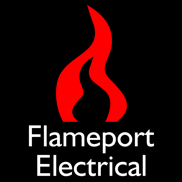 Clang Clock Connector
White two pin fused connector.
Clock Connector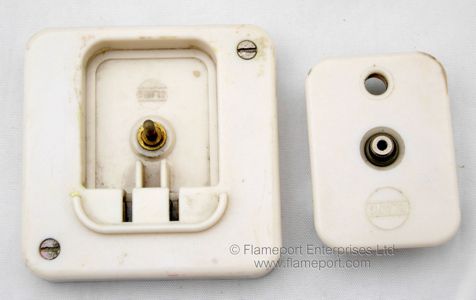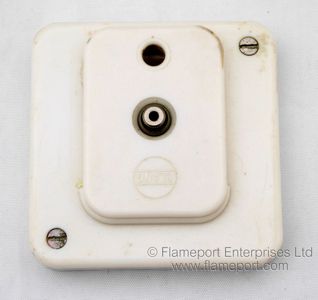 This is a surface mounting example, and has two pins (no earth connection).
The front of the plug has a small hole for the flex, and a single thumbscrew in the centre to secure the plug in the socket.
The two screws at the corners fix the cover to the baseplate.
These pictures are upside down for some reason.
Plug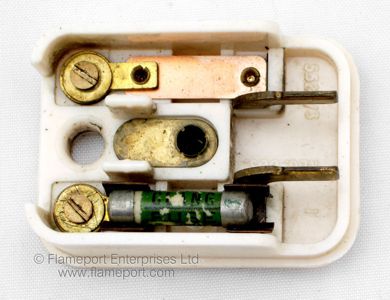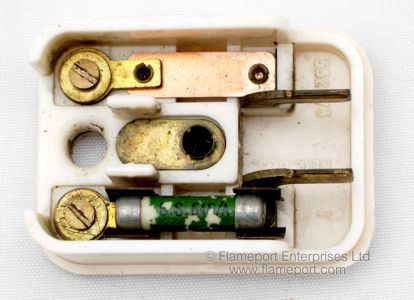 The plug has two brass pins, and contains a BS646 fuse. This fuse is the original one and is branded Clang.
Socket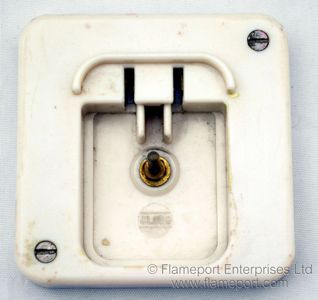 The socket has a single threaded metal post in the centre, which passes through a hole in the plug to a threaded thumbscrew.
Baseplate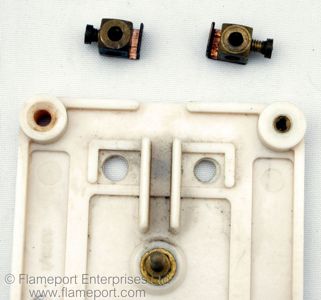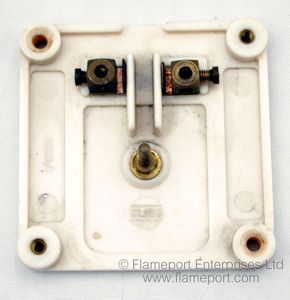 The base plate has two holes at opposite corners for securing it to the wall, and holes behind the two brass contacts for the wiring to enter.
The contacts are not fixed to the base in any way - they are held in position by the wiring entering from behind, and the moulded ridge in the baseplate.