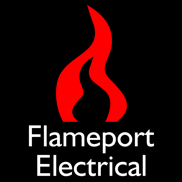 Large opal photo lamp
This was found under the floor in a house, one room of which had been used as a home photo studio in the past.
Age is unknown, but most likely from the 1960s.
Size Comparison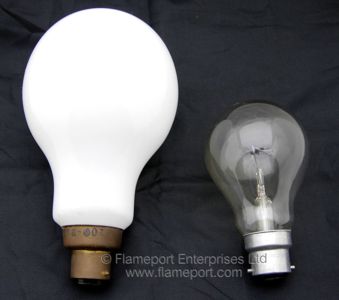 This large lamp is shown next to a standard size 60W type. Although the cap is the same (BC / bayonet), the lamp itself is more than twice the size.
End cap markings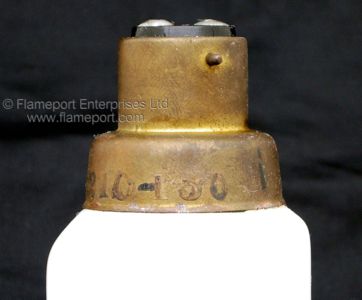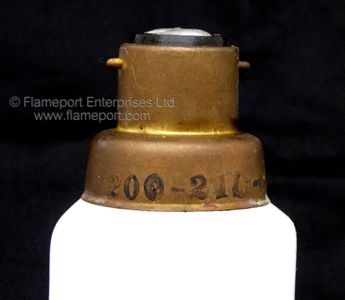 The cap is marked 200-210-150.
The actual voltage and wattage of this lamp is not clear. It does not work.
Possibly 200-210V, 150W?