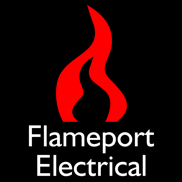 Non Standard Plugs and Sockets - Round Earth Pin
Still available (2015) although less common than the MK type.
Plug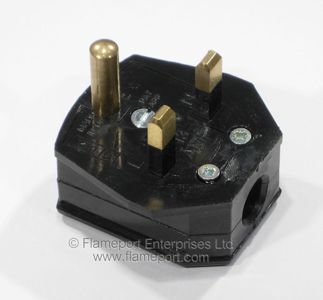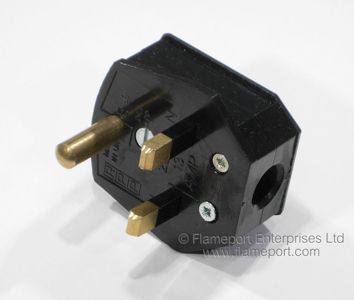 This example is made by RPP, although similar plugs are made by several manufacturers.
Line and neutral pins are standard, the earth pin is replaced with a round one.
Socket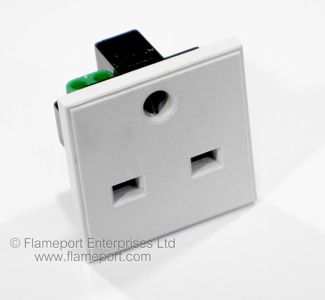 As with the plugs, sockets are made by various manufacturers in many styles. This example is a modular type, intended for mounting in a frame with other sockets.