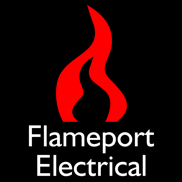 9 way Extension Lead Adaptor
A short extension lead with a 9 socket assembly at the end. This item is from a German supermarket so has the Schoko type plug and sockets as used in Europe.
€3.99
This item has a retail price of €3.99, which is about £3 at the time of making this video.
The plug is a moulded on type, and the flex is 3 core, 1.5mm. The socket end has an illuminated red power switch and 9 outlets - 6 two pin and 3 three pin.
Internally, the contacts are made from strips of brass, with crimped connections between the two rows of sockets. Connections to the double pole switch are soldered.
The flex appears to be solid copper of the size claimed (1.5mm) and the measured resistance confirms this.
This is a good example that price alone is not an indicator of quality - despite being at the cheapest end of the market, this item is actually contructed reasonably well.