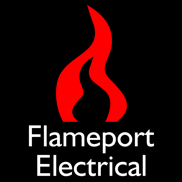 Wiring Regulations BS7671
18th edition with blue covers, published in July 2018 and applicable for installations designed from 1 January 2019 onwards.
This video and the text below cover the main changes in Part 5 - Selection and Erection of Equipment.
BS671:2018 book available from Amazon. Note that many older editions are still available, these have different coloured covers. Make sure you are buying the correct version - BS7671:2018, blue cover.
As with the rest of the book, there are many insignificant and minor changes. Such things are not covered in the video or the text below, but they are all indicated in the margin of the book with a vertical line.
Changes in Chapter 51
512.1.5 new note 4, using tabulated values for 90C cables used at 70C
514.4.5 (i) (ii) (iii) are new, the single colour green shall not used for identification of specific items, previously was just 'shall not be used'
514.12 all of the warning notices are significantly larger than before, text height approximately 4mm, previously 3mm.
514.12.2 RCD test notice states 'test six-monthly' rather than quarterly
Changes in Chapter 52
521.10.202 new, all wiring systems supported so that they are not liable to premature collapse in the event of fire. Previously only applied in escape routes
521.11 deleted (was wiring systems in escape routes)
522.8.5 new note indicating consumer unit meter tails are included (cables supported without undue strain)
Table 52.3 Power circuits, Al 16mm - reference added to note 3 (which already existed). New note 4 - appears to be a feeble attempt at clarification of what a 'lighting circuit' actually is, suggesting lighting can include extractor fans and similar small items
527.1.1 new note on fire segregated compartments
527.1.3 new note, cables need to satisfy requirements of the Construction Products Regulation
527.1.4 minor amendment, now refers to the previous regulation rather than to the product standard directly
Changes in Chapter 53
Chapter 53 has been extensively revised and now covers 41 pages compared to the previous 21 pages.
Due to the large number of changes in this section, it will be covered in a separate document and video.
Changes in Chapter 54
542.2.2 previously unused, now contains content from 542.2.3
542.2.3 new content on foundation earth electrodes
542.2.8 more new content on foundation earth electrodes
543.3.3.101 new regarding switching devices in protective conductors
544.1.1 minor change, in the two final paragraphs 'neutral' has changed to 'PEN'
544.1.2 sentence about insulating section of pipework deleted (also see 411.3.1.2)
Changes in Chapter 55
550.1 new summary of scope of Chapter 55
554.3.3 ending sentence deleted regarding switches in a bathroom complying with Section 701
556 and 558 have been added, but both are 'not used' so nothing has really changed
559.10 new, ground recessed luminaires and BS EN 60598-2-13
Table 55.3 older symbols to the 2004 version of the standard have been removed, new symbols already included in the table
Changes in Chapter 56
560.7.1 amended to include 'except where the recommendations of other standards apply'
560.8.1 note 1 deleted (codes of practice for emergency lighting, fire alarms and similar). Notes 2 and 3 renumbered to 1 and 2