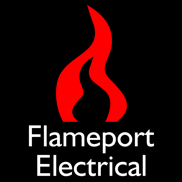 Wiring Regulations BS7671
18th edition published in July 2018 and applicable to electrical installations designed from 1 January 2019.
This video and the text below cover the main changes in Part 7, Special Installations or Locations.
Printed book available from Amazon. Note that older editions are still available with different coloured covers. Make sure you are buying the correct version - BS7671:2018, blue cover.
As with the rest of the book, there are large numbers of insignificant changes such as references to other standards and regulations. Such things are not covered in the video or the text below.
Part 7 contains a number of sections, each for a specific type of installation or location. Changes to each are listed below. Sections not mentioned are those with either no amendments, or only trivial changes to wording such as 'not permitted' becoming 'shall not be used'.
Section 704 Construction Sites
704.410.3.6 addition of 'electrical separation for the supply of more than one current using equipment'
704.512.2 new, external influences - such as movement of vehicles, impact, ingress of liquids, etc.,
704.522.8.101 new, 'surface-run and overhead cables shall be protected against mechanical damage'
Section 705 Agricultural
705.422.7 has the addition of 'in some circumstances' relating to additional fire protection by RCDs.
It appears that a page break should have been inserted at the start of this section, as it starts part-way down a page with other text above it.
Section 708 Caravan / Camping Parks
708.1 new note 3, electrical installations of residential park homes
708.313 added '48V DC' to the nominal supply voltages
705.512 has been expanded with more detail, each item in the list now having it's own regulation number.
708.512.1.2 presence of solid foreign bodies is now IP4X and AE3 (very small objects), previously IP3X and AE2 (small objects)
708.512.2 new note regarding external influences
708.521.7.1 the preferred method of supply is underground, previously stated that underground / overhead were suitable with a note stating underground was preferred
708.53 / 708.55 have been substantially revised and most of the text rearranged.
705.55.1.1 interlocked sockets required either as a standalone item or part of a self-contained product
Section 709 Marinas
Figure 709.1 / 709.2 have a minor addition of the label 'PE' on the right side of the diagram
Figure 709.1 still has socket outlets with wavy edges and misaligned non-circular parts contained within
Section 710 Medical
710.1 some amendments to text, 'in these areas ...' added with identification of risk increases. Note 1 is new, others renumbered. Note 2 adds 'life supporting procedures'
710.411.3.2.5 table 710 and item referring to it deleted (disconnection times)
710.411.3.3 deleted but has been added into next section (was rcd not permitted where IT system used)
710.411.4 substantially rearranged to say the same as it did before, main change is Group 1 up to 32A, previously 63A. New note stating above 32A is permitted
710.411.6 added a list of equipment which was previously in 710.411.4
710.415.1 new, additional protection by RCD is not required
710.415.2.1 supplementary bonding points shall be available/considered, notes 1 & 2 suggest how many. Previously required a certain number in each Group
710.415.2.2 maximum resistance is 0.2 ohms in Group 1 and 2, previously 0.7 ohms for Group 1
710.421.1.201 new, AFDDs are not required to be installed in Group 1 and 2. Group 0 used subject to risk assessment
710.512.1.2 now states 'fault or failure of supply' - previously 'first fault to earth'
Fig 710.2 changed, contains more equipment, also and example of TN socket outlets
Fig 710.3 changed, addition of label 'supplementary equipotential bonding connection points'
A710 added 'requirements are not satisfied using table alone'. Footnote a now states 'specific luminaires' rather than just 'luminaires'
Section 711 Exhibitions
711.422.4.2 now states 'manufacturers instructions shall be taken into account'. Previously was 'shall be followed'
711.55.1.5 deleted - was equipment being fixed to prevent ignition of material
Section 714 Outdoor Lighting
714.512.3 ground recessed luminaires - relocated to 559.10
Section 715 ELV Lighting
715.524 'minimum cross sectional area of conductors shall be chosen according to the load current'. Previously suggested minimums based length and use
Section 721 Caravans
721.410.3.3.1 , 721.410.3.3.2 deleted, but most of the same content now in 721.413, 721.414
721.544.1 1.1 new, protective bonding conductor terminations shall be accessible and protected against corrosion
721.55.2.1 deleted (previously required all LV socket outlets to have an earth contact)
A721.528.2.5 previously A721.528.3.4, now contains lengthy text on LPG installations, previosuly just referred to 721.528.3.4 which contains similar information
Section 722 Electric Vehicle Charging
722.1 note above is new, section altered to exclude inductive charging. Also note for safety 'under consideration', previously was item (ii), content unchanged
722.411.4.1 exclusion for domestic premises deleted. (iii) now indicates 'equivalent functionality could be included in the charging equuipment'
722.411.4.201 deleted, was a note about street electrical fixtures
722.511.101 new, shall comply with BS EN 61851, and all in title font
722.512.2 considerably expanded to cover AD, AE, AG. Previously just required minimum IP44, nothing else
722.531.2 expanded to indicate more specific types of RCD and trip currents
722.533 new, overcurrent devices, each point shall be individually supplied
722.55.101.0.201.1 (i) amended to include 'EV' mark on rear and front label
A722.3 minor change to formula, now is a comparison rather than a value exceeding zero
Section 730 Shore connections for inland navigation vessels
730 - all new, onshore units of electrical shore connections for inland navigation vessels
A730 - all new, annex for above
Section 740 Temporary installations
740.55.1.1 deleted the phrase 'shall have a suitable IP rating'
740.6 added specific mention of Part 6 requirements. Previously was just 'inspected and tested' with no suggestion as to how or what
Section 753 Heating Cables
753 is now 'heating cables and embedded heating systems', previously 'floor and ceiling heating systems'
753.1 scope rewritten, the main change is that it now includes walls and outdoor systems. Note has several examples
753.410.3.10 deleted and relocated to 753.413 (electrical separation not permitted)
753.411.3.2 Note 1 is new, situations where metal mesh not required
753.412 new, double or reinforced insulation
753.413 new (electrical separation) but only prohibited for wall systems, previously was 753.410.3.10 which prohibited all
753.415.1 amended, time delay RCDs not permitted
753.424 rewritten. ..101/201 are new numbers but mostly older content. 102 is new, wall heating systems
753.511 expanded to separate flex sheet and cables, previously covered flex sheet only.
753.512.1 / 753.512.2 deleted - operational conditions and external influences
753.514.1 some minor changes, (ix) is now 'cables' rather than 'conductors'. (x) 'heated area' deleted, (xvi) 'leakage capacitance' deleted. (xv) product information is new. Also 'plan' is now 'documentation'
753.522.4.3 text on 'the installer shall inform other contractors' removed
Fig 753 some minor changes to wording, text size much smaller