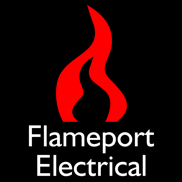 Wiring Regulations BS7671
18th edition, published in July 2018 and applicable to electrical installations designed from 1 January 2019.
This video and the text below cover the main changes in Part 1 and Part 2. There are no real changes to Part 3, so the next video in this series covers Part 4.
Printed book available from Amazon. Note that many older editions are still available, these have different coloured covers. Make sure you are buying the correct version - BS7671:2018, blue cover.
As with the rest of the book, there are large numbers of insignificant changes such as a.c. becoming AC. Such things are not covered in the video or the text below.
Changes in Part 1
Scope added: 110.1.1 (xxvii) Onshore units of electrical shore connections for inland navigation vessels.
Exclusions from scope: 110.2 (iv) - additional standards have been added. 110.2 (x) - added moving installations and escalators covered by BS 5656 and BS EN 115.
Object and Effects: 120.1 added the word 'verification', so now covers design, erection and verification of electrical installations.
Design: 132.1 - added 'one or more' skilled persons. Previously just 'skilled persons'.
Selection of electrical equipment: 133.1.3 - added 'such use shall be recorded on the appropriate electrical certification ...' referring to situations where equipment used is not in accordance with 133.1.1
Changes in Part 2
Part 2 consists of definitions, the following are new:
Back up protection
Circuit breaker instantaneous trip
Combined short circuit capability
Combined short circuit protection
Conditional short circuit current
Continuity of service
Control and protective switching device
Coordination of electrical equipment
Departure
Electric vehicle - Charging equipment
Energy Efficiency - including: Efficiency measures, Load shedding, Metering
Non compliance
Overcurrent protective device
Partial selectivity
Selectivity
Short circuit current rating
Short circuit protective device
SPD disconnector
Total selectivity
These have been amended or deleted:
Discrimination - removed, now called Selectivity
Follow current interrupt rating - minor change only
Isolation - now includes the words 'make dead'
Residual current device - amended, three new Notes added
Switch - deleted
There are some minor changes to Symbols and Abbreviations, many of which are just due to other regulation numbers changing.
Changes in Part 3
Although there are a number of changes to Part 3, these are all minor and insignificant items such as references to other regulations / chapters or items such as a.c. changing to AC.