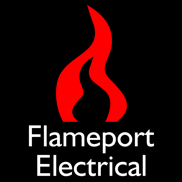 Wiring Regulations BS7671
18th edition, blue cover, published in July 2018 and applicable from 1 January 2019.
This video and the text below cover the main changes in Part 4 - Protection for Safety. (There is no article for Part 3, as there are no changes in it).
Printed book available from Amazon. Note that many older editions are still available, these have different coloured covers. Make sure you are buying the correct version - BS7671:2018, blue cover.
As with the rest of the book, there are many insignificant changes such as d.c. becoming DC. Such things are not covered in the video or the text below.
Changes in Chapter 41
411.3.1.2 added 'metallic pipes entering the building having an insulating section at their point of entry need not be connected to the protective equipotential bonding'
411.3.2.1 added 'The protective device shall be suitable for isolation of at least line conductor', and a new note regarding IT systems
411.3.2.2 Disconnection times now apply to final circuits up to 63A with one or more socket outlets
Table 41.1 Disconnection time for DC 120-230V on a TN system is 1 second, previously 5 seconds. New note 2 regarding disconnection provided by an RCD
411.3.2.5 substantially rewritten, now refers to new Section 419
411.3.2.6 deleted (previously covered using supplementary bonding where disconnection times cannot be met)
411.3.3 RCD required for socket outlets not exceeding 32A (previously 20A). The exception for a specific labelled socket outlet has been deleted. Note 2 on FELV systems moved to the main text. Note 3 is now note 2, the new note 3 clarifies that lighting distribution units and LSCs are not socket outlets for the purposes of this regulation
411.3.4 new, RCD required on all lighting circuits in household premises
TN SYSTEM
411.4.3 addition of 'no switching or isolating device shall be inserted in the PEN conductor'
411.4.4/5 content substantially similar although significantly rearranged, note 2 has been added
411.4.6 renumbered 411.4.201
411.4.7 renumbered 411.4.202
Table 41.2 (Maximum earth fault loop impedance) expanded, includes values up to 63A (previously 32A)
411.4.8 renumbered 411.4.203
411.4.9 renumbered 411.4.204
TT SYSTEM
411.5.1 addition of 'The neutral point or the midpoint ... shall be earthed ... If not available ... a line conductor shall be earthed'
Table 41.5 now applies to both non-delayed and time delayed 'S' type RCDs. Previously non-delayed types only
IT SYSTEM
This has various minor changes throughout, including some renumbering and rearrangement of existing information
411.6.2 (ii) deleted, was DC systems. New note about DC touch voltage limitations
411.6.3.1 and 411.6.3.2 deleted (most content relocated)
411.6.4 extended/rearranged
411.6.5 added (although most of the content existed previously)
412.1.3 renumbered 412.1.2
Content previously in 412.1.2 added into 412.1.1
419 - all new, applies where automatic disconnection is not feasible - electronic equipment with limited short-circuit current or disconnection times cannot be acheived by a protective device. Contains 419.1, 419.2, 419.3.
Changes in Chapter 42
421.1.201 note 2 deleted, as it referred to implementation of a regulation from January 2016
421.1.7 new, arc fault detection devices (AFDDs) are recommended as a means of additional protection against fire
422.2.1 significantly rewritten, although the general content is similar (evacuation in an emergency, cables in escape routes)
422.3.4 new note 2, cables satisty requirements of the Construction Products Regulation
Changes in Chapter 43
430.1 - note 4 deleted, note 5 is now note 4. Previously stated that flexible cables connecting equipment by plugs/socket outlets are outside the scope of this chapter
Changes in Chapter 44
443 - significantly revised and new content added including Annex A443 and Annex B443. Covers 7 pages, previously 3 pages.
Figures 44.4 to 44.9 renumbered 44.5 to 44.10, although the content has not changed
Table A444.1 - new note 4 for solid metallic containment, previously had value 0mm. Added 'where the above conditions do not apply, see table A444.2'
Note regarding CIBSE manual AM7 deleted
Table A444.2 and 2 notes are new (minimum separation between power and signal cables)
Changes in Chapter 46
Chapter 46 is entirely new and covers Isolation and Switching. There was no Chapter 46 in the previous edition.
However almost all of the the content has been relocated from elsewhere in the regulations.
Chapter 46 has existed in older versions, but was deleted, and has now been put back in.