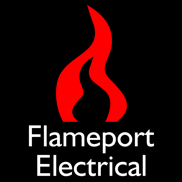 EMI Electric Fan Heater
An electric fan heater by The Gramophone Company.
Model CRH7
Probably made in the 1960s, branded EMI and made by The Gramophone Company. Serial number GP117433, 230/250 volts, 2kW.
Three speeds and three heat settings, both of which can be set independently.
The fan can also be used with no heat.
A red neon indicator on the front shows when power is connected.
This heater was in working condition, although the power lead was the original rubber insulated one and some of the internal wiring had deteriorated.
The video shows the internals being cleaned and inspected. The internal wire insulation, power lead and plug are all replaced before the heater is reassembled and tested.
Although old, this heater is still usable, and will probably outlast many new heaters.
The outer case is all metal, with substantial rotary switches, metal framed fan with metal blades and ceramic insulators.
The only minor defect is one of the knobs is cracked - this was easily repaired with a small amount of glue.