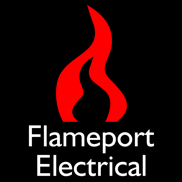 BILL Street Lighting Cutout
Examining a typical cutout used for street lighting and similar applications.
SL3D2
Street lighting cutouts are devices which provide an easy method of disconnecting the supply to one or more lighting fixtures, and additionally contain one or more fuses for the lighting. They are sized so that they can be installed in the base of lighting columns (lamp posts).
This video shows a BILL SL3D2 cutout which has two fuses. Several other versions are available, as are those from other manufacturers, however they are all very similar in design and operation.
This one has twin cable entries for armoured cable. For other types of cable, the bottom plate can be changed for one of several alternatives.
LST Fuses
Fuses for these cutouts are HRC cartridge types, and can be obtained in several different ratings from 2 amps to 25 amps. All ratings are the same physical size, and have two slotted lugs for mounting, one lug having the slot at 90° to the other one. This enables replacement of the fuse without removing the fixing screws - just loosening the two screws allows the fuse lugs to slide underneath.
Isolation
Removing the central section both isolates the supply to the lighting fixture and allows access to replace the fuses. Both line and neutral are disconnected. Fuses are fitted in the line conductor only.