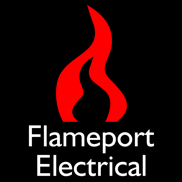 Pump Control Panel - Engraving
This video shows the engraving of the front panel.
The panel is a 3mm thick piece of composite material - two very thin sheets of aluminium with a plastic core between them. Usually sold as 'dibond'
The panel is secured to the MDF backing with strips of double sided tape. These are easily removed as the panel is supplied with a protective film, so the tape sticks to the film rather than the panel surface.
https://youtu.be/I3khEVJNM1Y
Excessive Text
Like most panels, this one includes text labels for each of the indicators and switches.
On this one, the lower half is filled with text, which are the operation instructions and the procedure to switch to mains water supply.
Panels do not normally have this amount of text, however it was included here as the cabinet is rather large, there was plenty of space for the text, and it's far better than the random pieces of paper which previously contained the instructions.
The only additional cost was the extra engraving time.