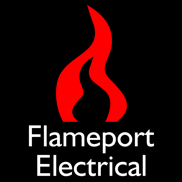 Solder Fume Extractor and Filter
Making a solder fume extractor from a selection of parts.
Extractor and Filter
This device is designed to remove solder fumes from the workbench, filter the air and return it to the room.
While such things can be purchased, this one is substantially better than the cheap bench mounted types, and far cheaper than the high power floor standing models.
Components used in this project (prices when items purchased in November 2016):
2 plastic storage boxes with lid, £12 from The Range
Ventilation fan, £30 from Fantronix on eBay
Carbon filters Europart EFF54, £13 for 2 from CPC
Universal grease filter £3 from CPC
Corrugated hose with metal ends £11 Banggood.com
Plastic vent, hose and adaptor £3
Everbuild PinkGrip adhesive £2
Plus screws, cable gland, timber offcuts, metal reinforcement plates, cardboard.
Total approximately £75.