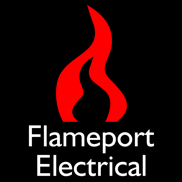 Steel Conduit Part 1 - Overview
In this episode, the various components of steel conduit are covered, together with the tools used for installing it.
Galvanised or Black
Steel conduit is a robust wiring containment system, and is typically available in a galvanised finish or black enamel paint. The video shows the galvanised version, although the same principles apply to the black enamel type.
Steel conduit is completely installed first, and wiring drawn in afterwards.