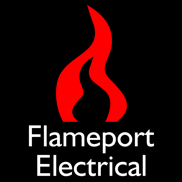 Electroluminescent Wire
Making decorative panels with EL wire.
Wire Panels
These decorative panels are made from square galvanised wire mesh with the EL wire threaded through to form various patterns.
The driver unit is tied to one edge of the panel, with 12V DC wires from that to a power supply which will be located indoors.
This video shows the assembly of one panel, with details on connecting to and joining the EL wires.