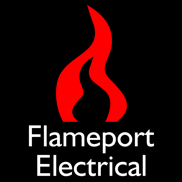 Lifts or elevators
Videos of various publicly accessible elevators or lifts, including those in car parks and some in private blocks of flats.
These are generally older types, those which have certain problems or are in less than desirable locations.
Contents
Flats in Bournemouth
Two older lifts in blocks of flats in Bournemouth, Dorset, UK.
Poole High Street Car Park
A rather grotty example of a lift in a car park, located in Hill Street, Poole, Dorset.
Poole Dolphin Centre Lifts 2019
Public lifts or elevators in the Dolphin Shopping Centre, Poole, Dorset, UK. Recorded in January 2019 and shows various lifts mostly by Bennie.
Richmond Gardens Bournemouth
Old Otis lifts / elevators in Richmond Gardens shopping centre, Bourmemouth, UK.
Wooden panelled Otis-Waygood elevator
A wooden panelled Waygood-Otis lift in a block of flats in Bournemouth, Dorset.